Victoria's museum collection is expanding
New historic elements are being included which narrate the life of Victoria in bars and the city.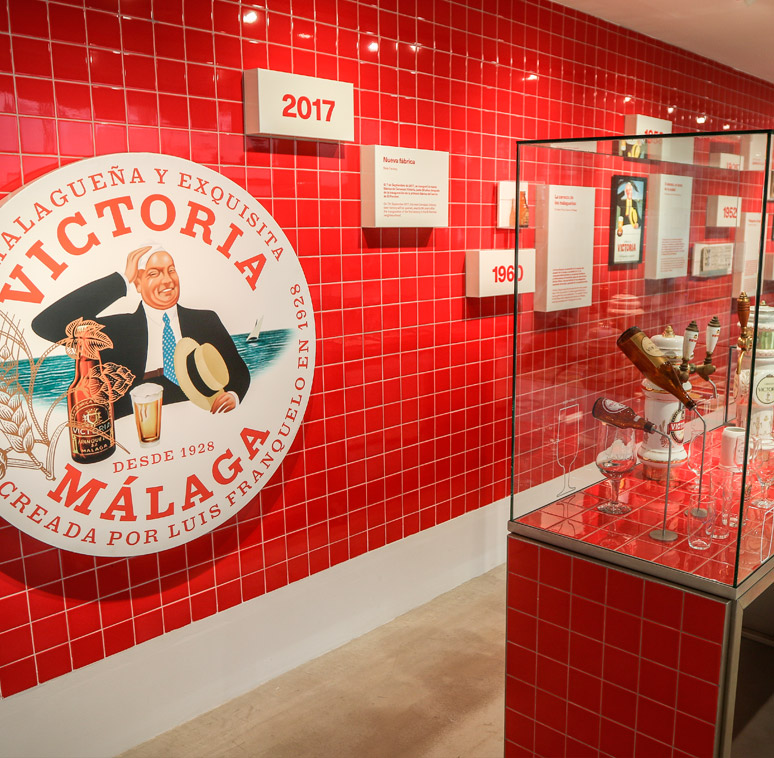 After learning how the Malaga beer is brewed and its packaging process, Victoria factory visitors get access to the museum where value is placed on the most relevant milestones in its 92 years of history.
Since its opening in 2017, this museum has had various display cases with the brand's historic elements such as glassware, visual impressions of "Victoria's German" and documents provided by the Franquelo family.
Thanks to contact with collectors, baristas and old workers, we have been able to expand this museum with new elements such as, for example, beer taps that were used in bars and restaurants, glassware from the 60s and 90s and branded gifts dating back to this period.
With these new sections, we wanted to highlight the presence of Victoria in the life of bars in Malaga through utensils used every day in local premises.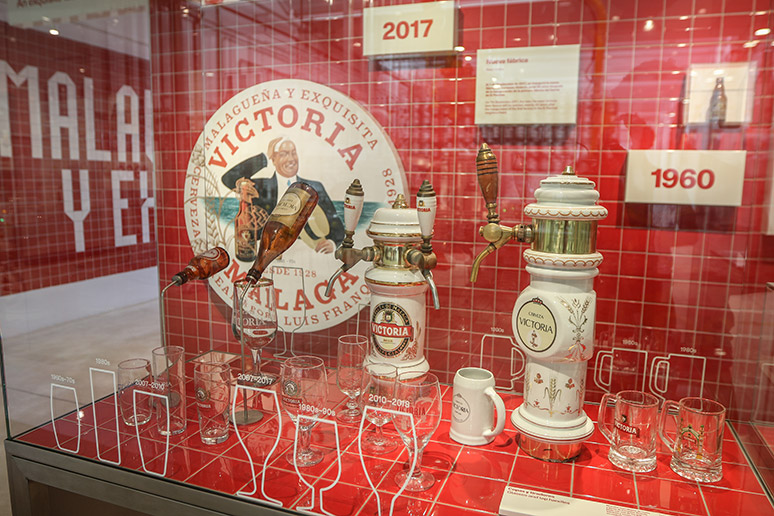 To top off the visit, a directed tasting is offered of the different styles of beer brewed in the factory: Victoria Málaga, Victoria Marengo, Victoria Pasos Largos and the limited addition Victoria Trigo, along with some Sabor a Málaga aperitifs.