Marengo, the new image of Victoria's stout beer
A tribute to the seafaring trades of El Perchel, the neighbourhood in which Cerveza Victoria was founded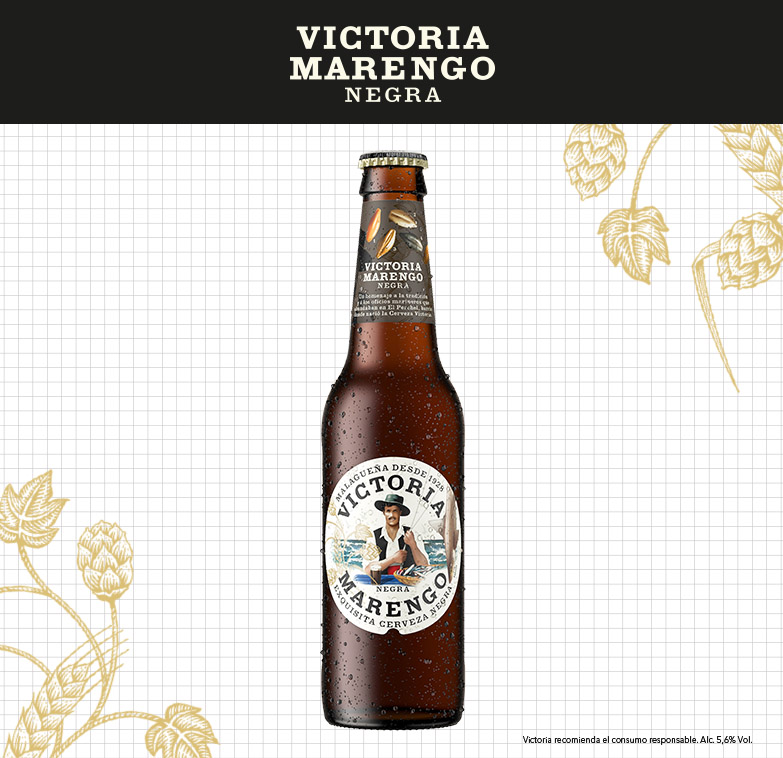 With this new image, Victoria pays tribute to local traditions, particularly seafaring trades, professions which are so deeply rooted in the El Perchel neighbourhood, where Cervezas Victoria was founded in 1928.
Since the Roman era, this neighbourhood has been an area of fishermen and seafarers, of Marengos (local Malaga fishermen). During the 1920s and 30s these trades were increased by the crisis that Malaga province experienced. In honour of this professionals, this stout beer is called after these marengos, with whom the brand lived during its first years. Furthermore, the importance of this trade is highlighted, a tradition which is so deeply rooted in Andalusia.
Victoria Marengo is a stout beer inspired by traditional German recipes. It is a 100% malt beer based on a combination of 5 types of malts carefully selected by our local master brewers. Each one of them provides different characteristics, resulting in a complex and balanced stout beer.
Find Victoria Marengo now in its 20l keg and 33cl bottle formats. You can also discover all its notes in the guided tastings carried out during our factory tours.