THE BEER OF MÁLAGA SINCE 1928
The story of Victoria Málaga beer is closely tied to the history of the city of Málaga. "Malagueña y Exquisita", which means "From Málaga and Exquisite", is not just a slogan but also the philosophy of our beer.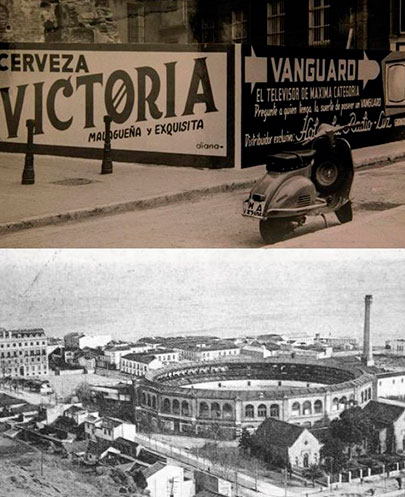 Stock photo from Anuncios Diana.
A BEGINNING SYMBOLISED BY THE PATRON SAINT OF MÁLAGA
Victoria Málaga´s story begins on the 8th of September 1928, the feast day of Santa María de la Victoria, Patron Saint of Málaga, where the beer gets its name from. The Franquelo family, founders of the brand, opened the first brewery in El Perchel, a centric neighbourhood in Málaga, with the aim of creating an exquisite beer from Málaga.
Victoria Málaga was founded with the mission of pursuing excellence. Excellence which was to be found where the best beer was made: German master brewers and their machinery combined with Málaga´s essence.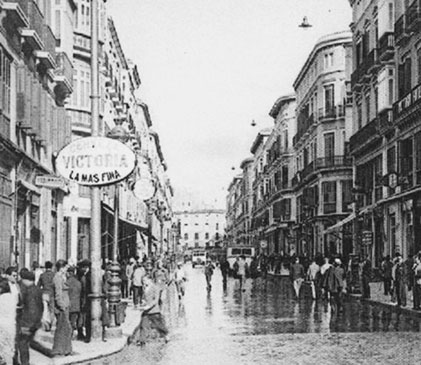 Stock photo from Pedro Portillo Franquelo.
The tides of history
The Civil War lasted just seven months in Málaga, but its consequences affected the city forever. Victoria Málaga also suffered the adversities of the conflict and was forced to close.
It was not until 1937, in a climate of scarcity and international isolation, that brewing began again. Victoria Málaga was now the only brewery in Málaga and one of the most important breweries in southern Spain.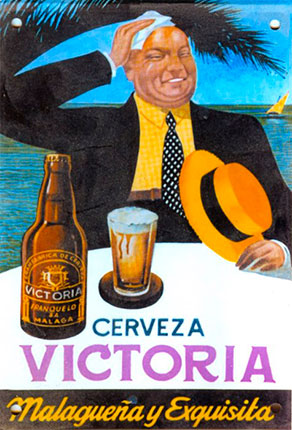 Stock photo from Pedro Portillo Franquelo.
The Victoria German tourist
During this new beginning, the famous Victoria Málaga advert was born, featuring a typical German tourist of the time, holding his boater hat, drying the sweat from his forehead, with a refreshing glass of beer and the slogan "Malagueña y exquisita" ("From Málaga and Exquisite").
With the tourist boom of the 1960s, the friendly Victoria German tourist became the icon of the city, bringing prosperity with him. This called for a bigger brewery, changes in production methods and a different alcohol content to suit the public's new tastes.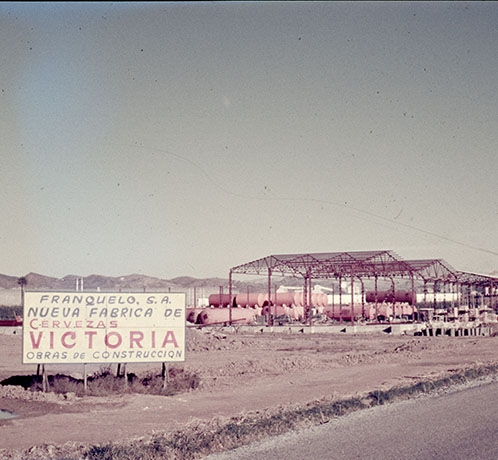 Image provided by the Franquelo family
FURTHER CHALLENGES
Between 1967 and 1968, the Alameda Expansion Plan led to the relocation of the brewery to another area of the city. Due to the law at the time, these very large new facilities required new machinery and very high minimum production levels.
These were difficult years during which, despite the problems, Victoria Málaga continued to support and sponsor sports and cultural events in Málaga.
A new brewery for a new beginning
On the 8th of September 2017, at the 89th anniversary of the founding of Victoria Málaga beer, a new brewery was inaugurated: a modern building with state-of-the-art machinery for the production of Victoria Málaga beer, and which is now also a cultural space for the city.
New foundations for what was, is and always will be the authentic beer from Málaga.