Cervezas Victoria Celebrates its 92nd Anniversary with the El Kanka Concert
The local Malaga artist offered to stream a concert live from the Cervezas Victoria brewery in Malaga.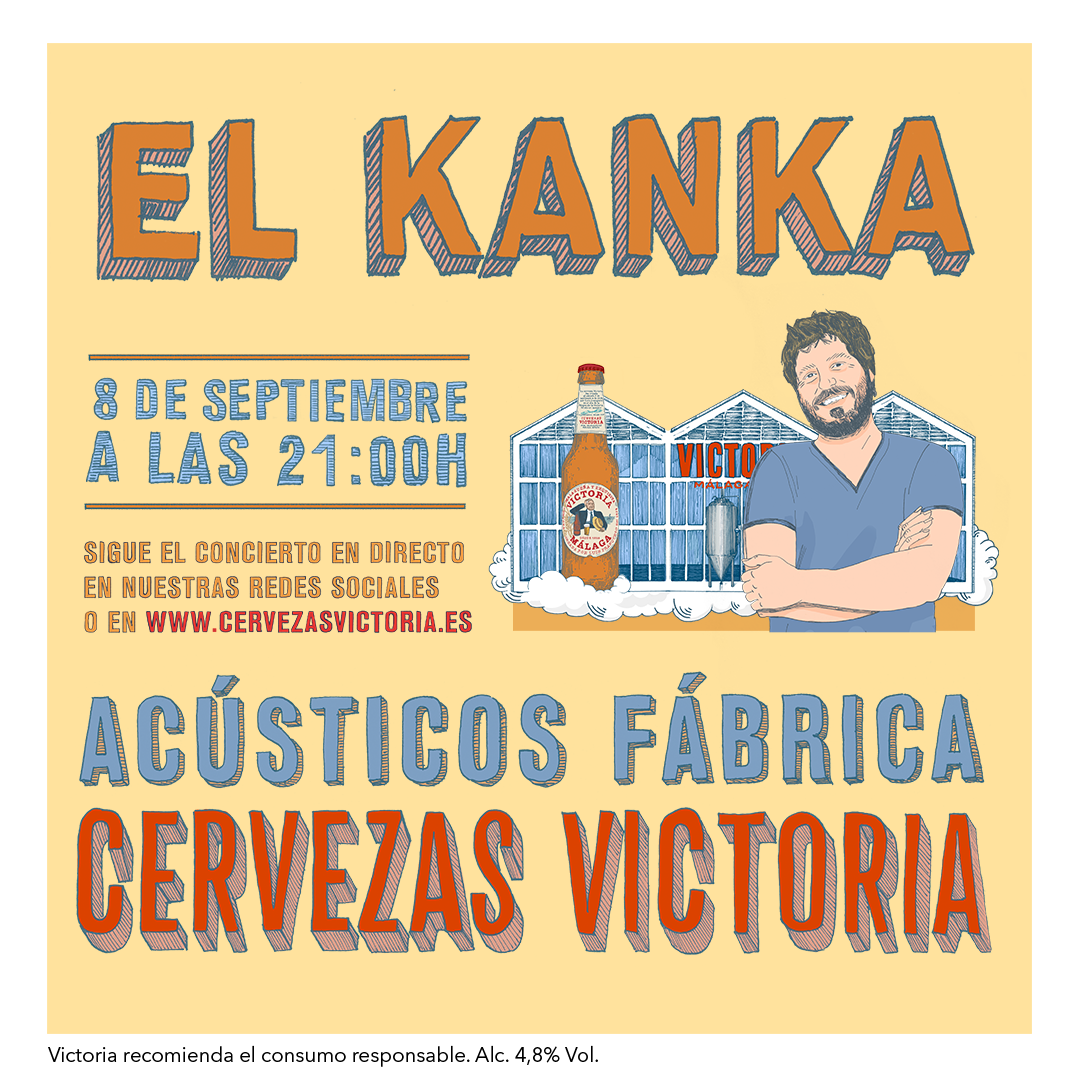 On 8th September, Cervezas Victoria celebrated 92 years of history since the Franquelo family decided to convert their cooperage in the El Perchel neighbourhood into a brewery. Moreover, it has been three years since the inauguration of the brewery on Avenida de Velázquez, where part of the total production of Victoria and the new Pasos Largos, Marengo and limited-edition Victoria Trigo wheat beer are brewed and bottled.
To mark this important date, Victoria has offered all its fans a free concert streaming live from its Facebook page.
For this celebration, Victoria has counted on local Malaga artist El Kanka, who is considered one of the best singer-songwriters on the Spanish music scene and will offer, in the most "Malaga and exquisite" way, a journey through his professional career from his first record in 2013 'Lo mal que estoy y lo poco que me quejo', to his latest record released in 2019, 'CanEpé'.
This concert is part of the acoustic cycle that Cervezas Victoria began in 2018 and which has turned its brewery into the stage for artists such as Viva Suecia, Little Pepe, L.A., Ángel Stanich, La Habitación Roja, Tu otra Bonita, Depedro, Second and Soledad Vélez.