Pasos Largos, Victoria's new radler beer with lemon
Pasos Largos has its own identity linked to the land where it is produced.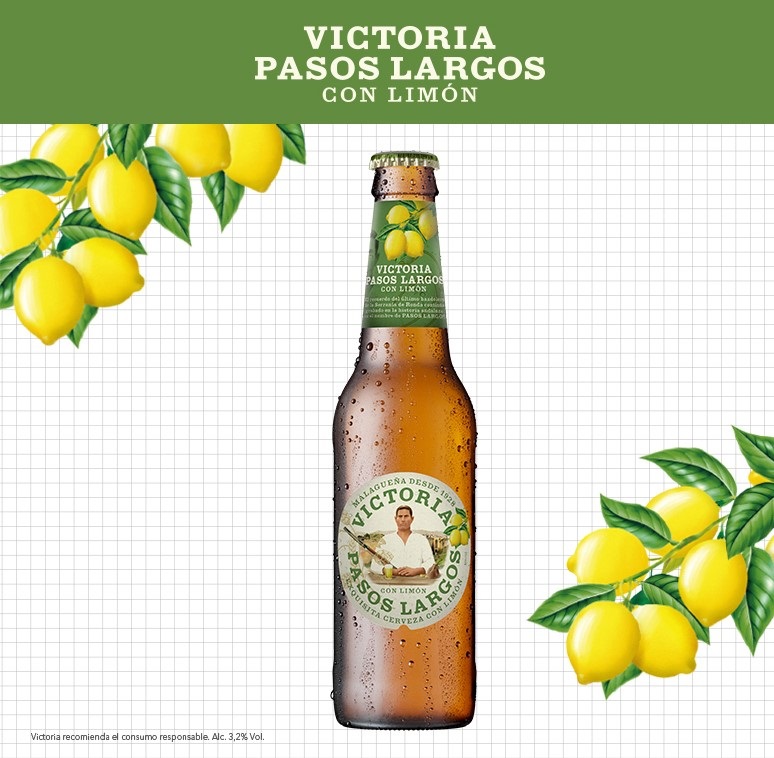 Victoria has recently undertaken works to extend the Malaga brewery, thus achieving improvements in the processes and an increase in production capacity. This, along with the inquisitiveness of Victoria's master brewers, has allowed for the development of new products such as Victoria Pasos Largos.
Victoria Pasos Largos is a beer produced with 100 % natural ingredients, a vibrant yellow radler with hints of mature, thick lemon rind. The bitterness and slight acidity make it a very refreshing beer, perfect for the Mediterranean climate. It contains 65 % Victoria beer and 35 % refreshing lemon fruit juice.
Victoria Pasos Largos is a tribute to Andalusian history and bears the name of the last of the Spanish bandits, whose adventures are known for being a brave man with a touch of cheek, which made him a popular phenomenon of the time, especially in the mountains of Ronda.
The Victoria bandit is available now in its 20l keg, 33cl bottle and can formats. Moreover, it will be included in the directed beer tastings held during the brewery tours.