Victoria, another year at Malaga's Carnival
The marquee in Plaza de la Constitución square will be the meeting point for locals during the celebrations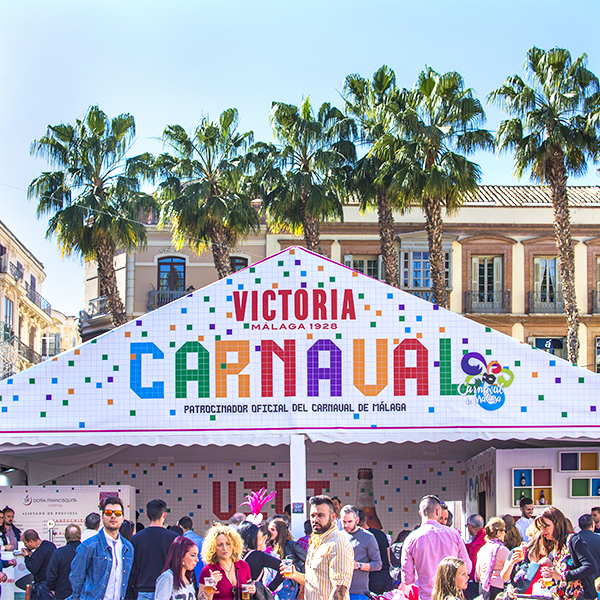 Like every year, Cervezas Victoria is getting involved in Malaga's Carnival celebrations, which starts its final week today with the traditional announcement. As in previous years, Victoria will have a marquee in Plaza de la Constitución square, which will serve as a meeting point for locals during the celebrations. Locals will be able to enjoy Victoria beer and food provided by Doña Francisquita catering at a discounted price.
Plaza de la Constitución square will become the epicenter of carnival activities in the city until the 1st of March. The starting gun for the eight day celebration will take place on Friday the 21st with the announcement, Vanesa Martín's version of the anthem and the selection of the Carnival Gods. At night on Saturday the 22nd, the square will transform to host a new edition of the Drag Queen Gala.
The final stretch of Malaga's Carnival will take place on Friday the 28th with the Gods street parade, which will set off from Plaza de la Constitución square and cover the historic centre. On Saturday the 29th, one of fans' most greatly anticipated moments will take place: the Final in the square in which the finalists of the 2020 Carnival Competition will perform. As always, celebrations will conclude with the Gran Boqueroná on the 1st of March, when Victoria offers free anchovies to anyone who visits the marquee for a beer.