Victoria renews with the Spanish National Football Team until 2026
'Comunicado' (statement) is the new campaign announcing the agreement in which Fernando Torres sends a message to the players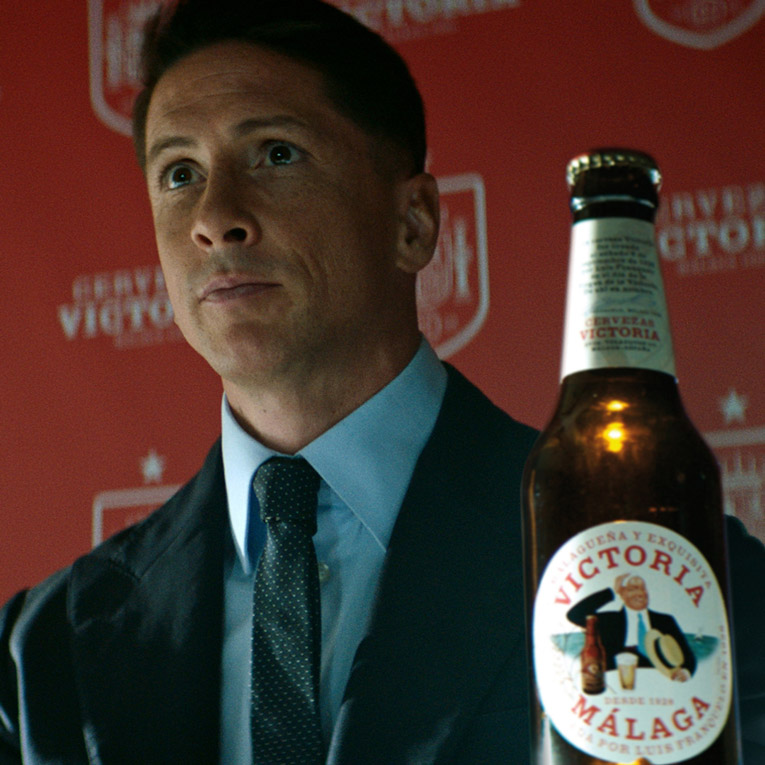 Once again, Fernando Torres is the leading figure chosen by Victoria to send a message of support to the Spanish National Team before the next title game. Torres, protagonist of the best moments in the history of the Spanish National Team, rejoins the Official Beer of the National Team after starring in the campaign 'El discurso de todo un país' (The Words of an Entire Nation) in 2022.
The advert shows a press conference in which the former international player announces the renewal of the sponsorship between Cervezas Victoria and the Royal Spanish Football Federation (RFEF). This contract also includes a clause that allows the players themselves to sign and commit to "give their all to achieve victory", just as the fans, also featured in the advert, vow to continue cheering at every match.
The advert was once again directed by Santiago Zannou, winner of the 2009 Goya Award, in collaboration with the creative agency Jon Lavin. It takes place in different locations in Spain, such as the facilities of the Ciudad Deportiva de Las Rozas and Boadilla del Monte in Madrid and different parts of the province of Malaga and Puerto Veiga in Asturias.
'Comunicado' will be broadcast on television, digital platforms, social media, Cervezas Victoria website and also on Fernando Torres' and Royal Spanish Football Federation's profile.