The cervezas Victoria brewery lights up to fight aids
Along with other emblematic buildings in Malaga, Cervezas Victoria this year once again took part in this action organised by the Fundación Lucha Contra el Sida.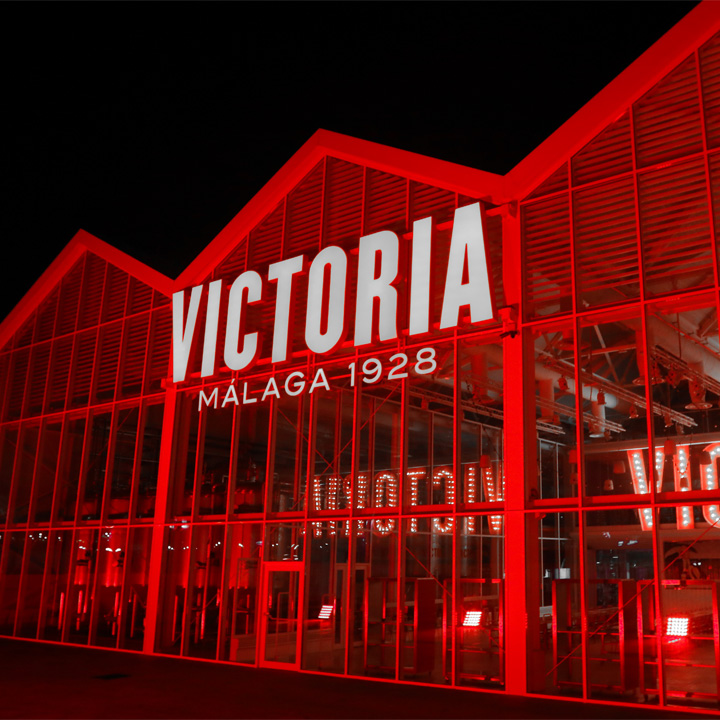 The façade of the Cervezas Victoria Brewery, located in Av. Velázquez, was lit up red on 1 December to mark World AIDS Day. The day is organised by the World Health Organization (WHO), which has the active support of the Fight AIDS Foundation.
With this action, Cervezas Victoria supports this day of social commitment, which seeks to raise awareness about a disease with between 9 and 10 newly diagnosed cases in Spain every day. It is estimated that 30% of people with HIV do not know they are infected and they are responsible for the majority of new transmissions of the virus. It is estimated that almost 37 million people in the world live with HIV, and AIDS causes 1 million deaths every year.
The campaign, promoted by the Fight AIDS Foundation, encourages the use of the colour red by individuals and organisations to raise awareness about the impact of AIDS on our society. For this reason, the façade of the Cervezas Victoria Brewery will be illuminated in this colour from 7 o'clock in the evening and until after midnight.
The Cervezas Victoria Brewery shows its commitment to a range of causes which are marked internationally, including World Breast Cancer Day on 19 October, when our building was lit up in pink.