Victoria, main sponsor of Malaga's Carnival for another year
The Fundación Ciudadana del Carnaval (Citizens' Carnival Foundation) has prepared a full programme of activities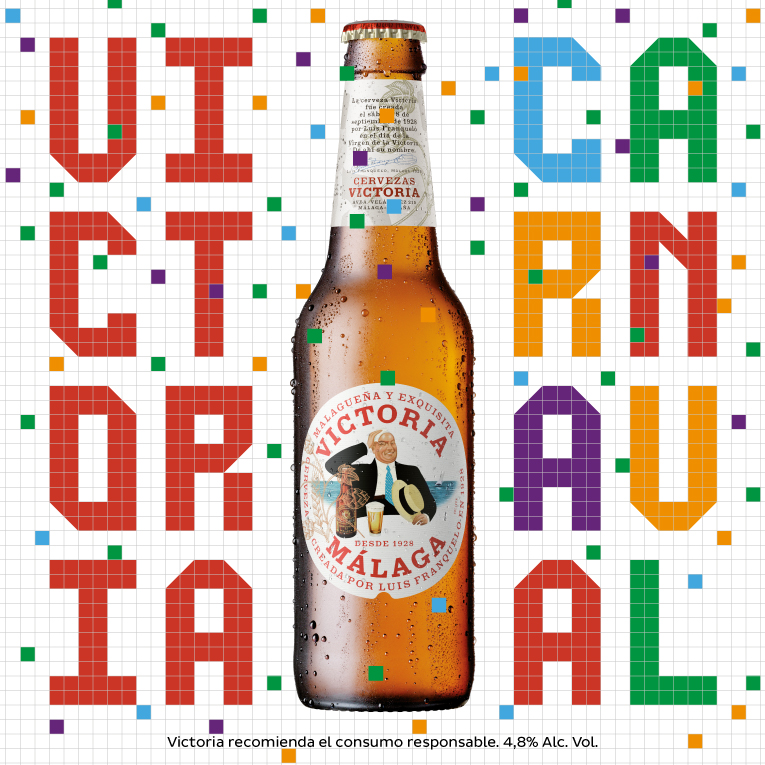 Malaga's 2021 Carnival is already underway and, like every year, Victoria will be getting involved in the festival. This time, for the first time, the official carnival group competition will be held virtually. Until 16th February, carnival lovers can register on the carnavaldemalaga.es website and submit their performances. The best groups will participate in the semi-final galas and will be eligible for a place in the Grand Final.
As well as the traditional prizes, there will be two awards selected directly by the public: the 'Cervezas Victoria' awards to the most voted groups through social media in the categories of pasodobles and cuplés. You can win a set of Victoria products by simply voting for your favourite group.
Both the Official Singing Group Competition semi-finals on 20th and 21st February and the Grand Final, to be held on 27th February, can be watched on the Victoria website. Stay tuned!
Other activities featured in the programme include the Carnival Quiz: How much do you know about our festival?, which will ask a question about the history of the Malaga carnival every day via social media; "Paper Fantasies", an exhibition of historical group designs by Rafael Ríos, which can be visited at La Casa del Carnaval; "Gods' Dream and Drag Queens and Drags Queen", a montage of videos and photographs which will be shown in the Plaza de la Constitución square on 18th February, and the Andalusia Day Prize on 28th February, which will award the best lyrics by groups from other provinces taking part in the Official Singing Group Competition.
All of these events and many more will make February a month to remember. Long live the Carnival!