Victoria at the Davis Cup
The brand has become the tennis tournament's official beer for 2022 and 2023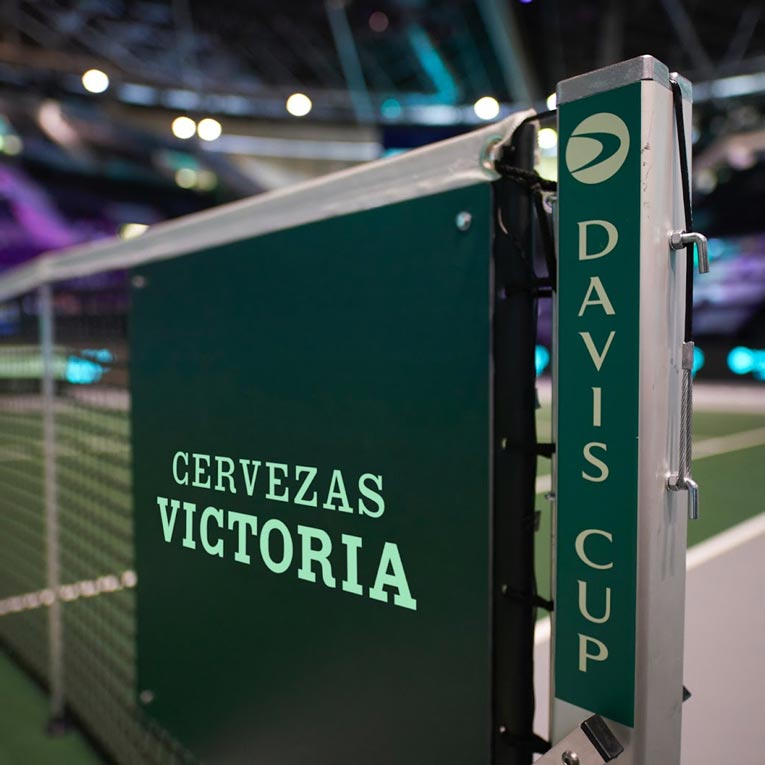 Cervezas Victoria reinforces its commitment to sports with a new sponsorship agreement. It is none other than the Davis Cup, the legendary tennis tournament in which players take a break from their personal schedules to play for their country. The Malaga beer has been named the Official Beer of the Davis Cup Finals by Rakuten for 2022 and 2023.
The brand will be present in its home city, Malaga, which hosts the finals in November, as well as in the group stage, which starts on 13th September in four venues - Bologna, Valencia, Hamburg and Glasgow – as well as in the 2023 edition of the tournament, from the Qualifiers to the Finals.
The group stage is already underway with the 16 best teams in the world, including the likes of Carlos Alcaraz, Felix Auger-Aliassime, Jannik Sinner, Taylor Fritz and Andy Murray. Italy, Argentina, Croatia and Sweden make up Group A, which will play in Bologna. Group B, made up of Spain, Serbia, Canada and South Korea, will play in Valencia. Germany, France, Belgium and Australia are in Group C, which will play in Hamburg, while Great Britain, the United States, Kazakhstan and the Netherlands are in Group D, which will play their matches in Glasgow. All the matches will be played between 13th and 18th September and the two best teams in each group will qualify for the eagerly awaited final 8 in Malaga between 22nd and 27th November.