Cervezas victoria extends its contribution against COVID-19
Our donation of water and transfer of equipment to different associations is increased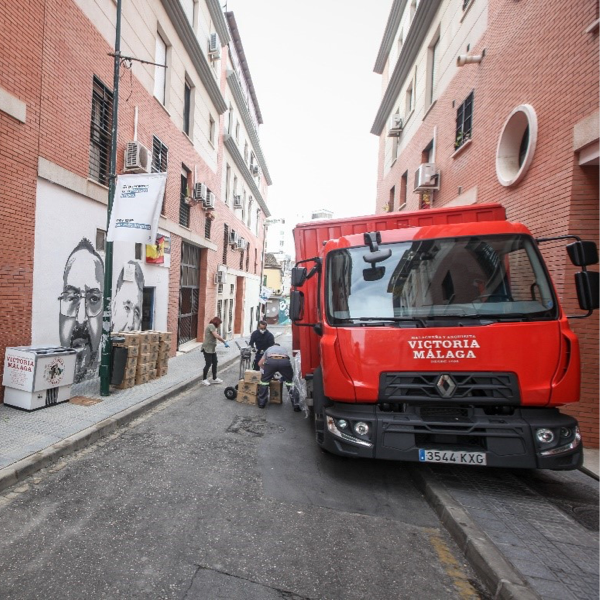 Cervezas Victoria mantains its commitment to the province of Málaga during the current health crisis. For this reason, we have expanded the service offered during the last few weeks, which includes the delivery of bottled water through our distribution channel and by providing equipment, such as cold storage, to various organizations for the conservation of perishable staple food.
So far, more than 65,000 bottles of Fuente Liviana mineral water have been distributed free of charge to hospitals, old people's homes and social entities, such as the Regional University Hospital of Malaga, the Civil Hospital, the Clinical Hospital, the Security Forces, the Costa del Sol Food Bank, Cáritas and the Red Cross. In addition to the foregoing entities, Cervezas Victoria also expands now its distribution to the Lagunillas Cruz Verde Neighborhood Association, the Municipal Reception Center, the Adoratrices Center, the La Milagrosa Residence and the Yo soy Tú Association.
Cervezas Victoria also cooperates with other solidarity projects such as the World Central Kitchen (thanks to the work of 120 volunteers, more than 600 menus are distributed daily among the neediest families in Marbella) and the project #ConHogarMLG (carried out by the Arrabal Association and the Malaga Town Hall, aiming at improving the situation of more than 400 homeless people in our city).
The donation of water and transfer of equipment will continue as long as the current situation continues.