FROM MALAGA AND EXQUISITE
A tribute to the seafaring trades of El Perchel, the neighbourhood in which Cerveza Victoria was founded.
Victoria Marengo is a stout beer, 100 % malt, inspired by traditional recipes, in which our master brewers have defined a combination of 5 types of malts. Each one of them provides different characteristics, resulting in a complex and balanced stout beer.
Munich and Pilsner are the two base malts; the majority of the recipe. They provide body, palatability and sweet notes, with hints of honey and liquorice.
3 special malts are also added in smaller quantities, but they have a great impact: the roasted malt (which provides very dark colours and intense aromas) and two caramelised malts (with notes of caramel and toffee).
Discover this beer in our brewery tours.
5,6%

ABV

4-6ºC

Recommended serving temperature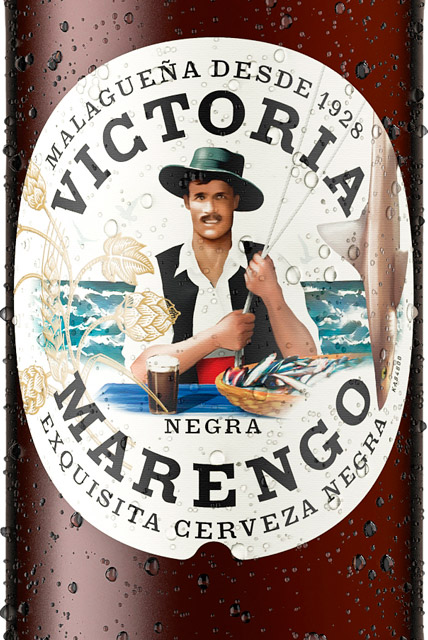 Taste
Sweetness

Dry

Medium

Sweet
Refreshingness

Low

Medium

High
Carbonation

Low

Medium

High
Cuerpo

Light

Medium

Strong
Bitterness

Low

Medium

High