FROM MALAGA AND EXQUISITE
A tribute to the seafaring trades of El Perchel, the neighbourhood in which Cerveza Victoria was founded.
Victoria Marengo is a special stout beer, 100% malt, inspired by traditional recipes, in which our master brewers have defined a combination of 5 types of malt. Each of them provides different characteristics, resulting in a complex and balanced stout.
The two base malts are Munich and Pilsen, which are predominant in the recipe. They provide body, volume and sweet notes, with hints of cereal.
Three special malts are also incorporated in smaller quantities, but still make a big impact. The roasted malt provides very dark colours and intense aromas, and the two caramelised malts provide caramel and toffee notes.
5,6%

ABV

4-6ºC

Recommended serving temperature

23

Ibu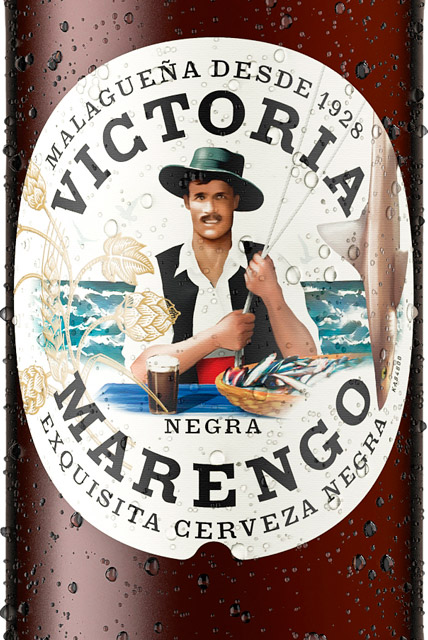 Taste
Sweetness

Dry

Medium

Sweet
Refreshingness

Low

Medium

High
Carbonation

Low

Medium

High
Cuerpo

Light

Medium

Strong
Bitterness

Low

Medium

High