Victoria presents its latest edition of 'Malaga by tapas' with a tribute to the 100th anniversary of Malaga airport
The Victoria 2019 tapas route was unveiled this morning at the Avenida Velázquez factory. The route will begin on 10 October in the old town and the Soho area.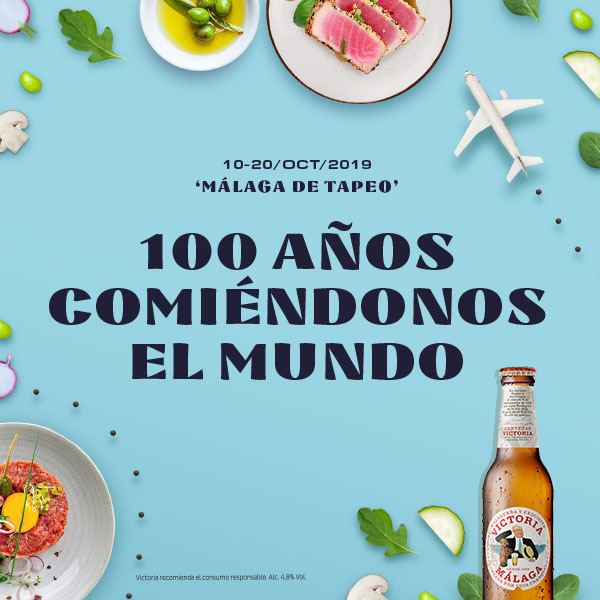 From 10 to 20 October Victoria is holding the latest edition of 'Malaga by Tapas': a tour of 29 venues in Malaga old town and Soho on which you can taste different tapas which evoke the flavours of the world alongside a small glass Victoria beer.
This edition pays tribute to the 100th anniversary of Malaga Airport which has made it possible for the city to grow. Today Malaga is known for its cosmopolitan vibe and is an ideal destination for enjoying culture, climate, and, of course, the fantastic cuisine which is increasingly drawing on influences from other countries.
Over the ten days of the route visitors can sample a delicious selection of international tapas such as the Latin American empanadilla served with salsa criolla, fried white glass shrimps with quail egg, Donburi (Japanese rice bowl), and cuttlefish in the same sauce our grandmothers made that so captivated the first travellers.
These are just some of the various dishes on offer in the latest edition of 'Malaga by Tapas. 100 years of savouring the world'. You can download all the information here